Mapfinder Spatial Data Visualisation for Real estate
Schools and enrolment zones
Automatically calculate what school enrolment zones your properties are in.
Overlay in-zone schools for the property as well as nearby un-zoned schools.
Mouse over the school to show the enrolment zone for each school.
Allow visitors to your website to search for properties by school.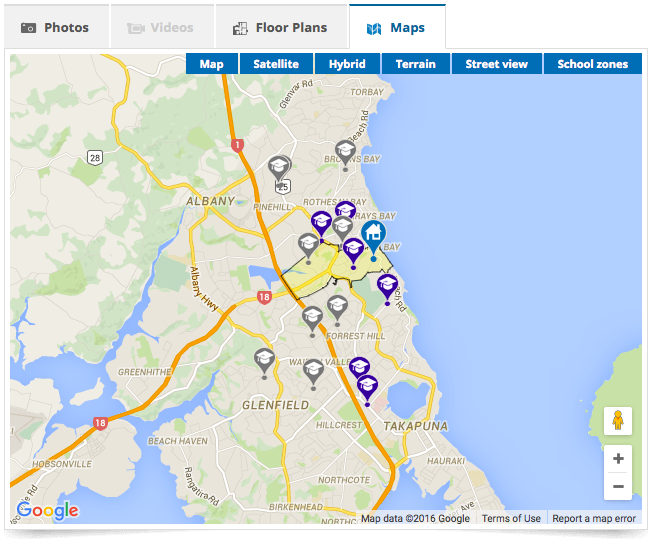 In-zone and nearby schools

Mapfinder school zones is used by www.realestate.co.nz site and https://www.barfoot.co.nz
The web service component takes the property and, based on the location of the property calculates what enrolment zones that property is elligible for. It returns a list of these, along with nearby schools that don't have a zone.
You can use this data to search by school, either through your website or in internal systems.

The map component lets your web developer effortlessly embed a map with schoools & zones or add them to your existing map.
Here is an example of the schools map component

Community Data
Heat maps and charts are plugins for visualizing demographic information about the property listing. It sits alongside the school zones module and is designed to be integrated into websites in the same way.
Heat Maps
Map overlay displays the data as a 'heat map' layer, with red showing the highest value and indigo the lowest. Clicking on an area pops up an info window showing the value for the area (median age, household income, rental vs owned homes, percentage of students etc). A menu appears on the map allowing the user to swap out the data layer to overlay.
Here is an example of the heatmap map component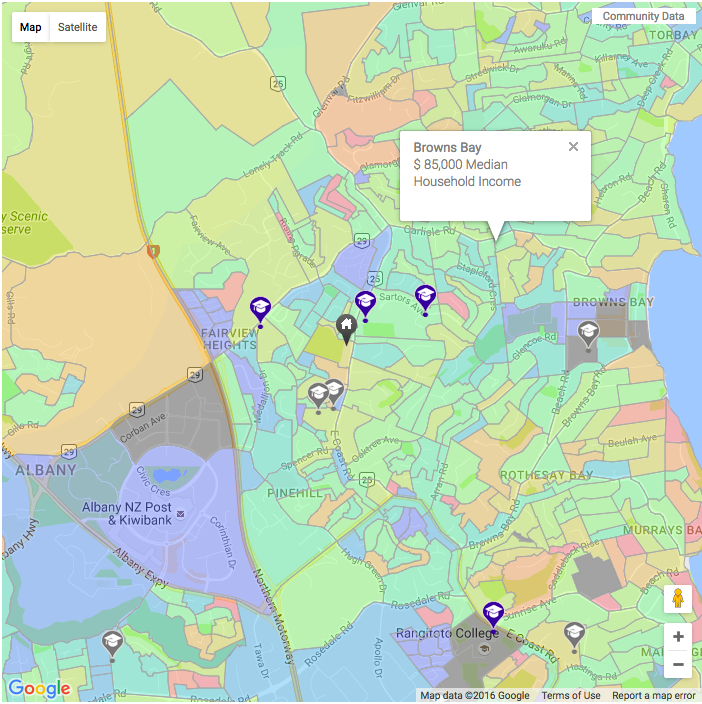 Median Income

The full range of census data is available as map overlays for New Zealand, but any New Zealand spatial data can be overlaid.

Tenure
Occupation
Landlord
Household Income
Birthplace
Population
Travel to Work
Sex
Years Since Arrival in New Zealand
Age Distribution
Ethnic Group
Years at Residence
Religion
Students
Highest Qualification
Number of Children
House Ownership
Personal Income
Work status
Weekly Rent
Telecommunications
Hours Worked
Number of Residents
Industry
Source of household income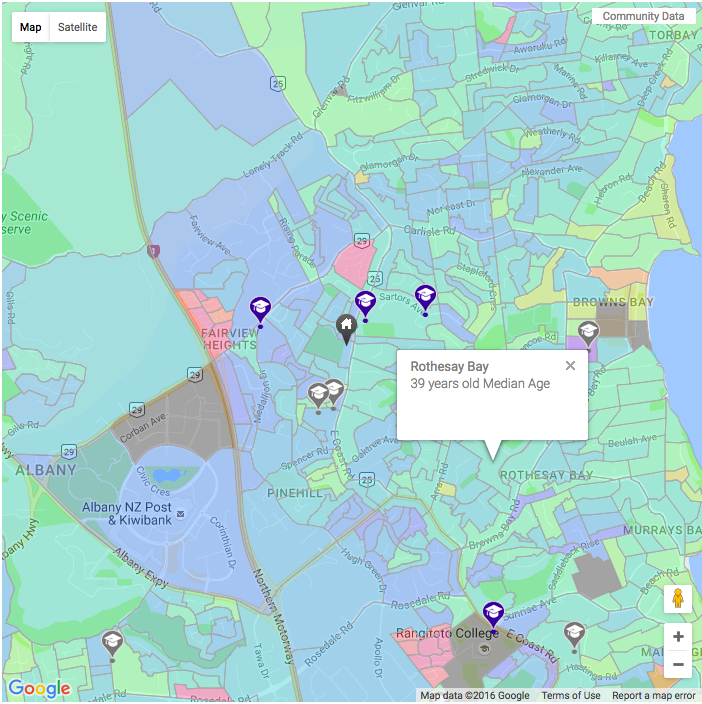 Median Age
Charts
For these demographics charts provide a further visualization, comparing the immediate area with the suburb, area, and New Zealand as a whole.
Charts work in the same way as schools or heatmaps, with a simple javascript method to embed them in your website.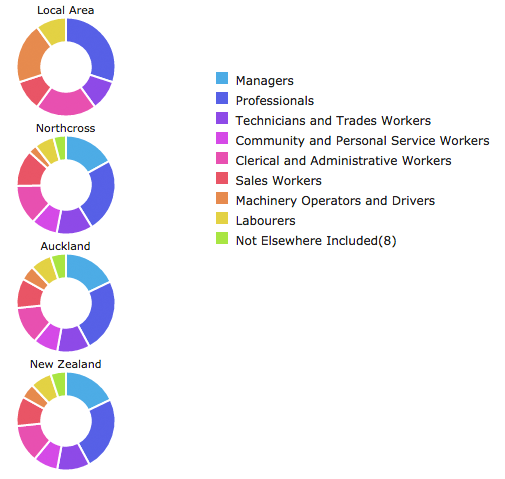 Occupation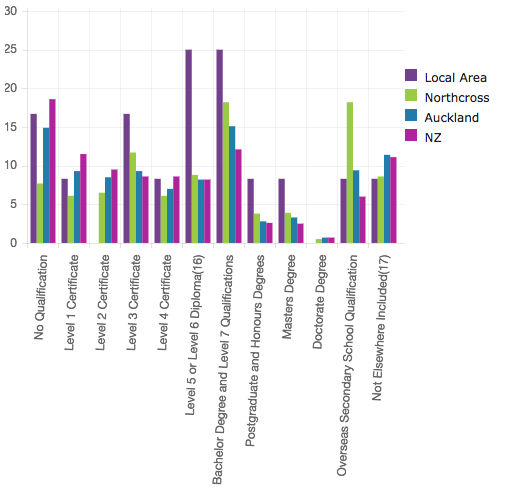 Highest Education Level