Mobile Solutions
Mobile (or wireless) data communication has revolutionised the way people interact & do business with each other.

This technology has huge advantages over fixed internet access ports as it allows people to make informed decisions & take action on the spot regardless of location. It allows your business to not only be more accessible but also more productive.
Mobile Applications
The ICEPICK team have a wealth of experience in writing applications for mobile devices, including SMS, WAP XHTML and windows mobile.
We can define, create & deliver innovative mobile applications from scratch or customise & enhance your existing applications.

Mobile Directory
Our mobile directory can be used to search and deliver listings (spatial or non-spatial) to mobile devices.
Understanding the Jargon
SMS stands for Short Message Service. This service is available on digital GSM networks allowing text messages to be sent and received via the network operator's message center to your mobile phone, or from the Internet, using a customised "SMS gateway" website.
WAP stands for Wireless Application Protocol. WAP is an open, global specification that empowers mobile users with wireless devices to easily access and interact with online information and services instantly.

Consultancy
The team at Icepick Communications have a wealth of experience working with clients to design and build great internet applications.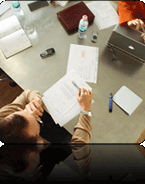 Areas of expertise.
We can provide you with all the skills needed to build a great web, mapping or mobile application, from functional specification to graphic design, database design, programming and help with advertising.